Every business has records that they must manage—whether for legal, financial, or other security reasons. Considering the number of responsibilities and daily tasks required to keep a business up and running, managing your company records should never be something that gets left on the back burner.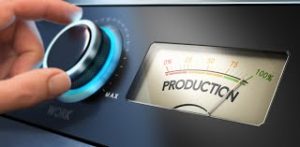 Here at Boston Scanning and Imaging, we strive to provide solutions for all of your records management needs. Whether it's document scanning or document storage, you can rest assured that we handle your sensitive documents with the diligence and security they demand.
The first step we take when it comes to handling your records is assisting you with scanning and converting your documents to digital format so they can be indexed and added to a computer system for improved accessibility and organization. With all your converted business documents now easy to locate and maintain, your company is in turn able to maximize its efficiency and productivity.
Boston Scanning and Imaging ensures that everything is securely stored in your computer system in order to avoid any risks of losing your information. Once documents are scanned and converted, businesses are then able to adopt the use of an electronic document management system (EDMS) to store and manage these new digital documents.
Using an EDMS, records management becomes a far simpler process, as it not only saves precious floor space once used for paper documents but also helps to streamline the productivity and time management of employees who use company records on a daily basis.
Get Free Quotes on Boston Records Management Services
To learn more about secure record management or to get free quotes on any of Boston Scanning and Imaging's available document scanning or storage services, simply fill out the form to the right, or just give us a call at (617) 379-3757 today!